EX Design
Capable of cooling large volumes of air or nitrogen, DM's patented, compact plate fin designs eliminate the need for external moisture separators for centrifugal or axial compressor inter- or aftercooler applications. These designs are made to ASME code standards with shell diameters beginning at 22″.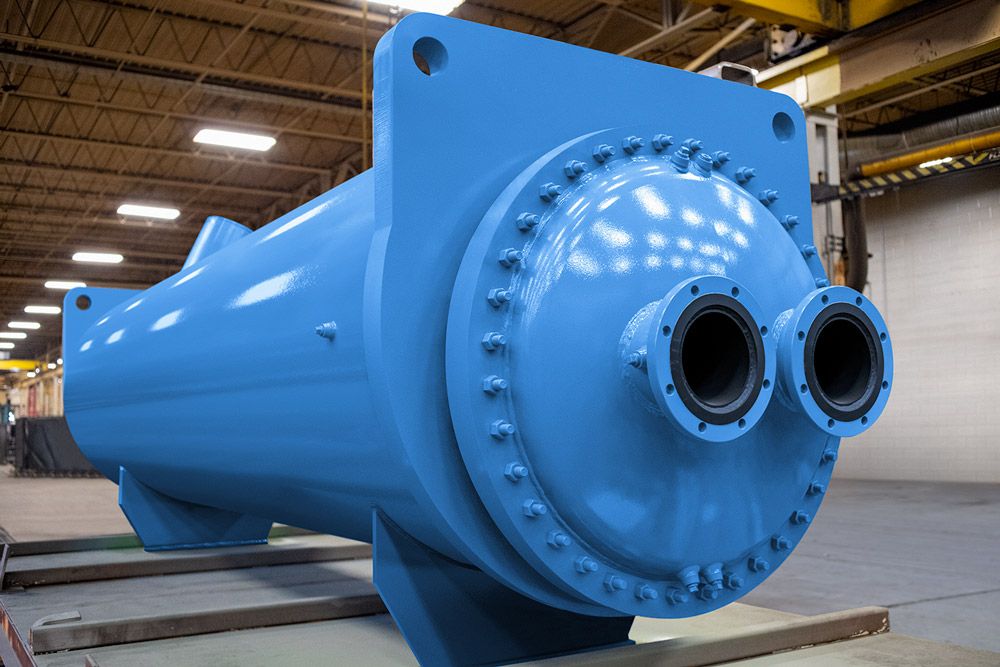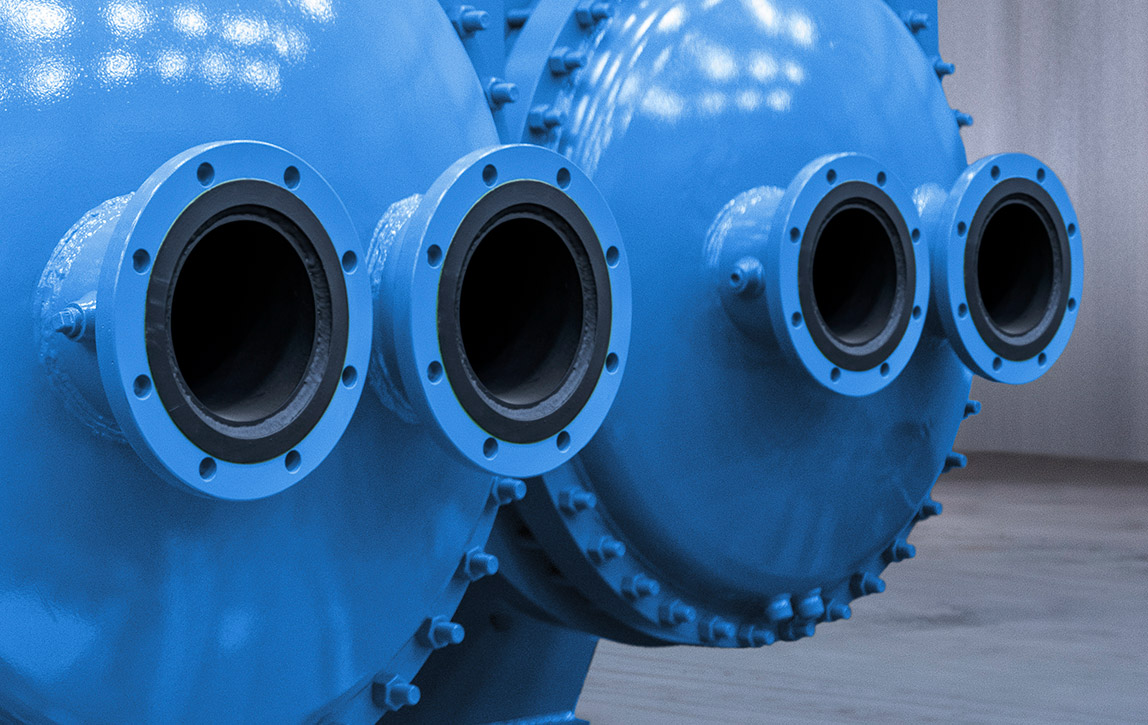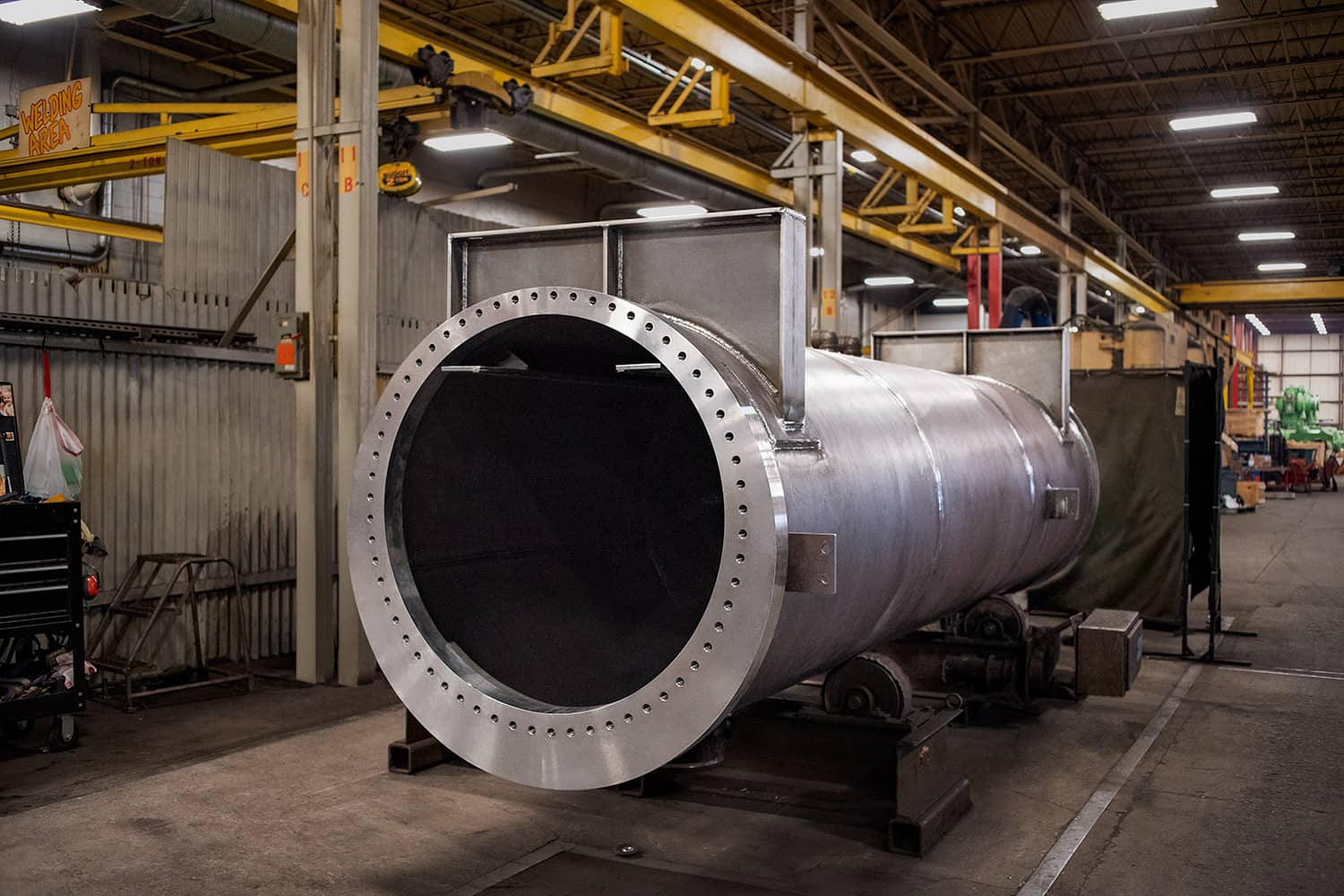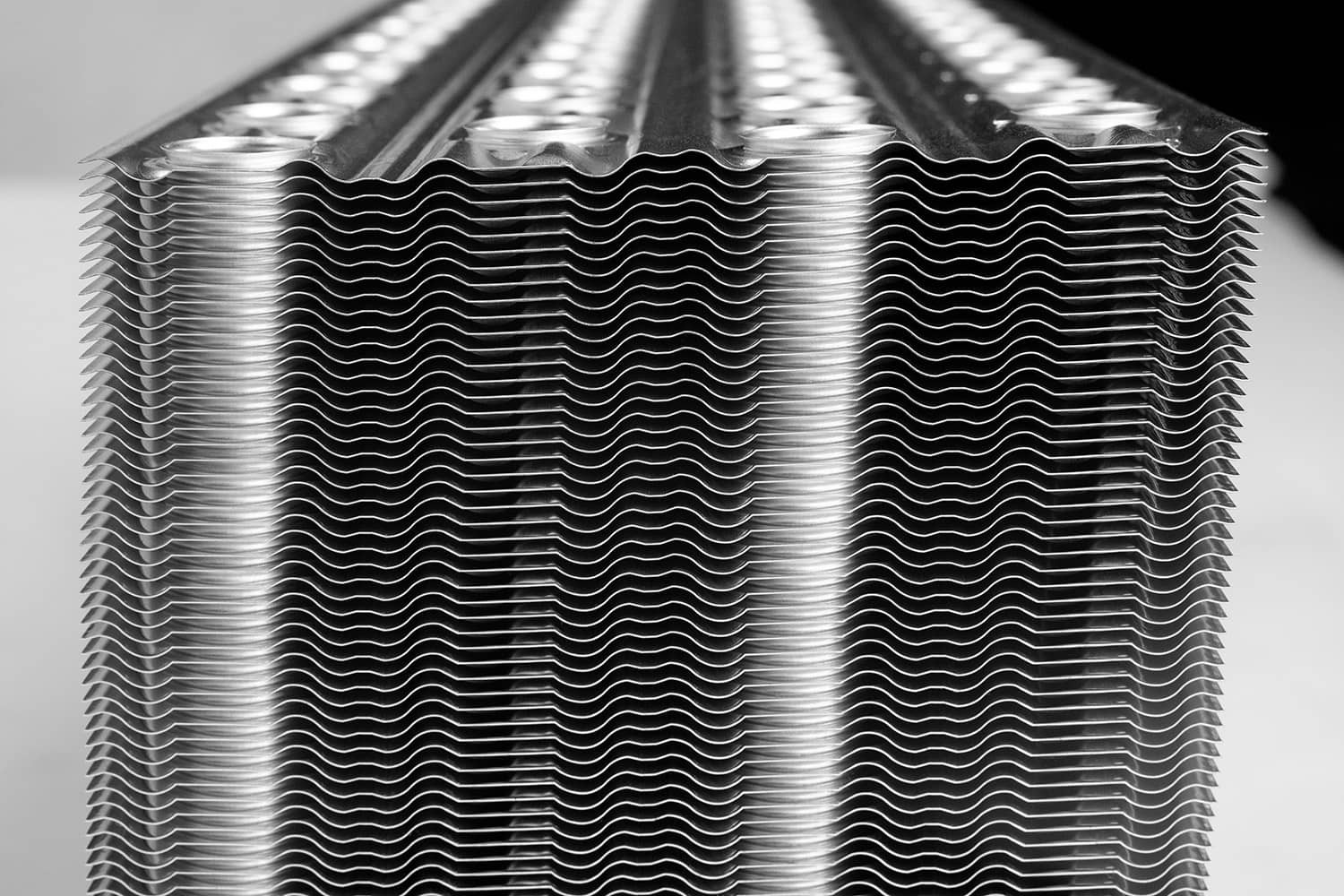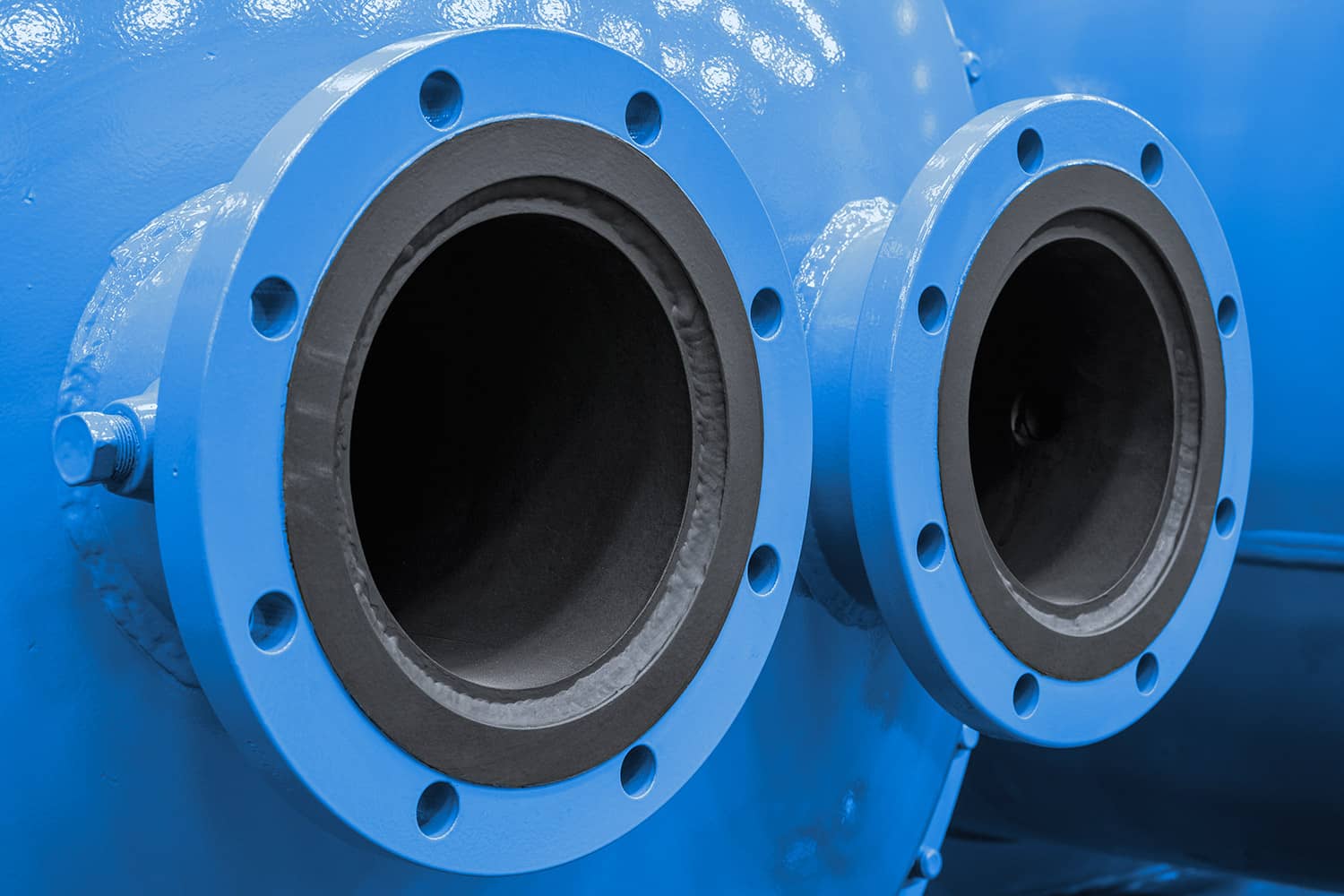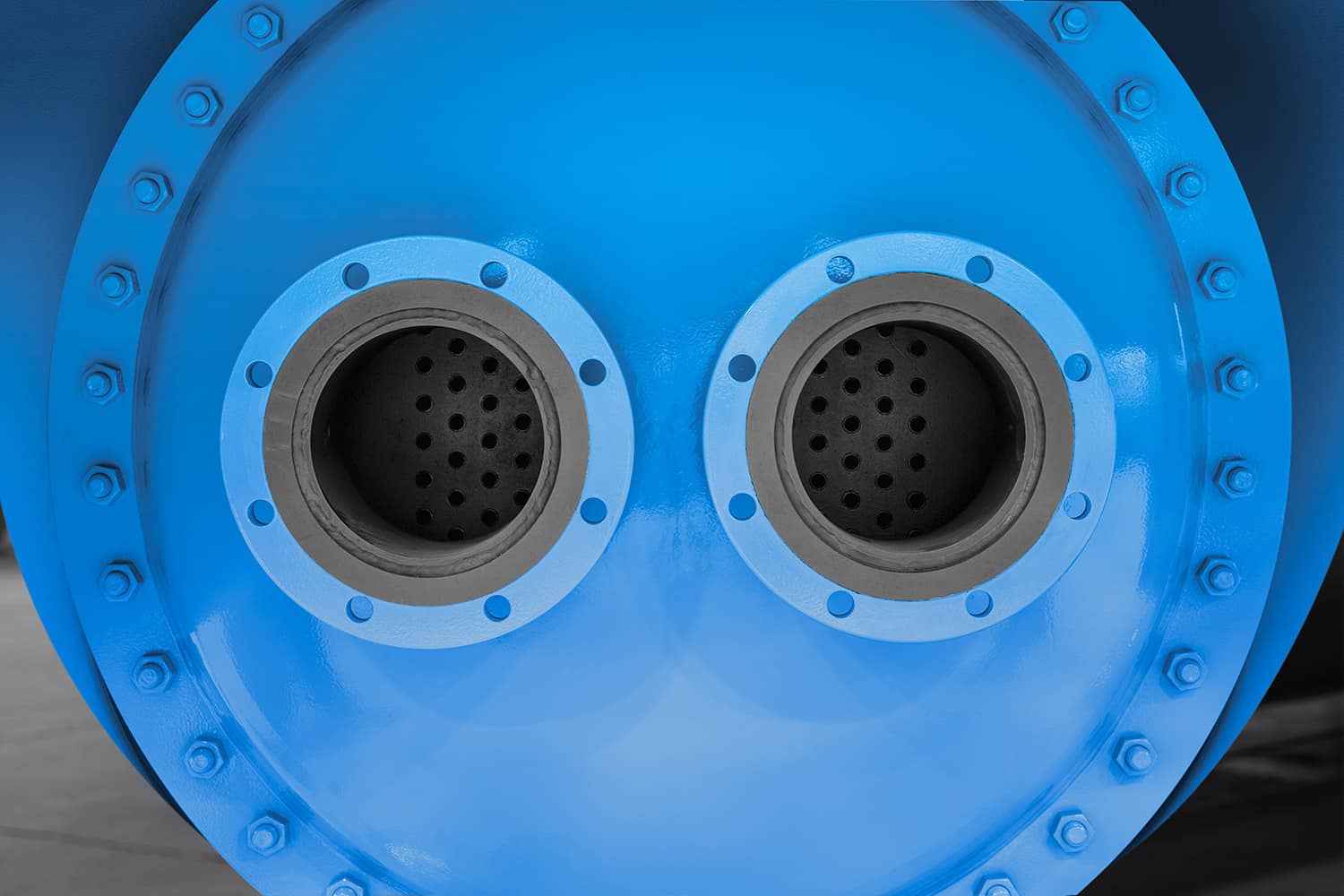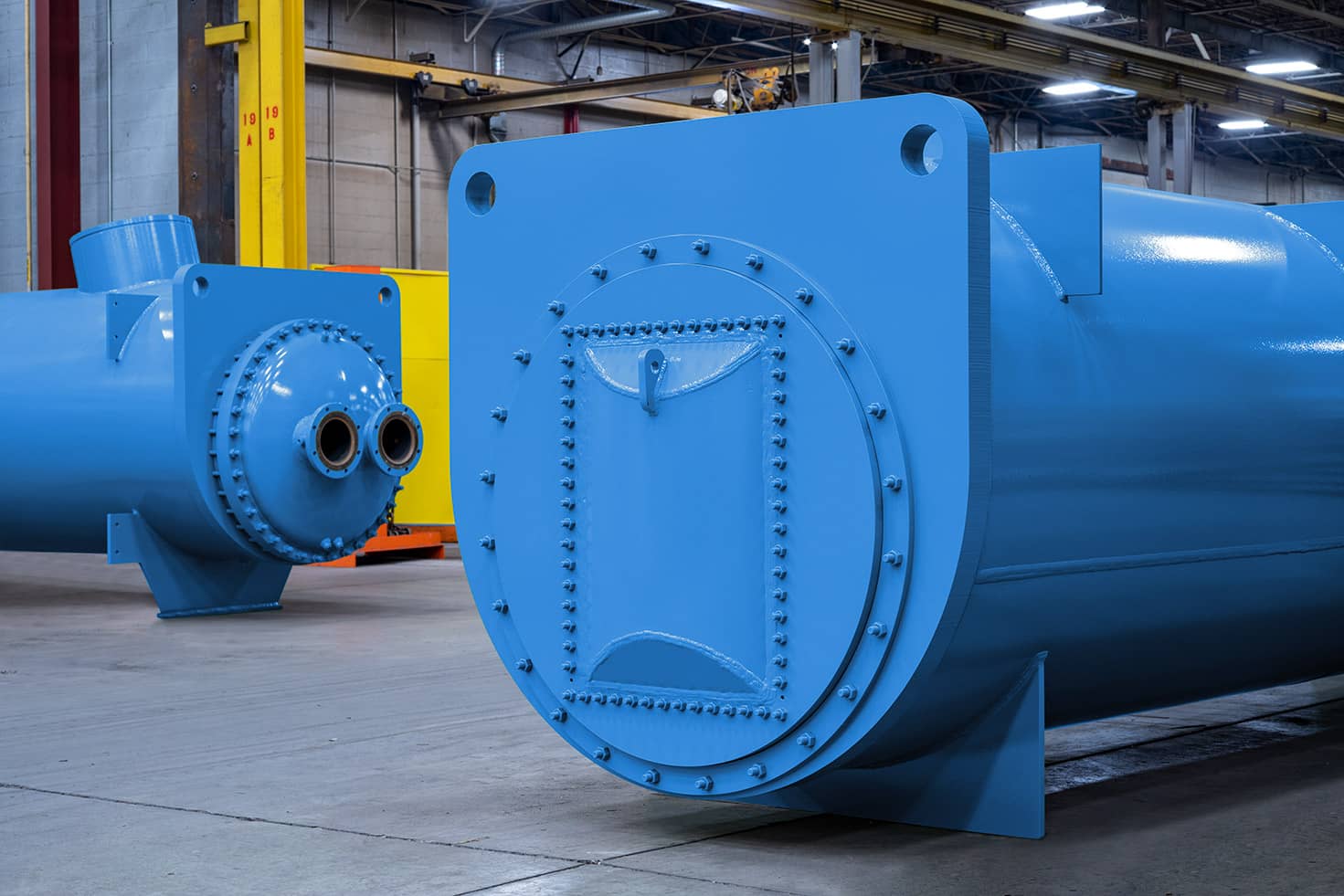 Design Options and Features
Codes
ASME, U, R, PP
TEMA B, C, R
PED (CE) European Directive
China Manufacturing License
Korean Gas Safety (KGS)
Canadian Registration (CRN)
API 614, 660, 661, 714
Shell Diameters
Shell Materials
Carbon Steel
Stainless Steel
Aluminum
Alloy Steel
Nickel Alloys
Copper Alloys
Tube Materials
90/10 CuNi
70/30 CuNi
Admiralty
Copper
Carbon Steel
Stainless Steel
Tube Sizes
⅜″ Dia.
⅝″ Dia.
Fin Materials
Fin Spacing
Additional Features
Removable Bonnets
Removable Tube Bundle
Vibration-free tube design